We're going into a month-long curfew period, so today was a final hurrah. I've got to plan out a good creative strategy for the new period of social isolation or I'll piss this golden time away.
Today I picked up my homegirl for a long overdue visit. We endured several hours waiting for her COVID test while standing in the mud with no bathroom. Making this health necessity tedious and uncomfortable does not encourage folks to get tested.
So we popped by Van's Bakery in Westminster to chase the blues away. Got fruit tarts, a mango mousse and the cutest Yule log for a delightful Afternoon Tea Party. Vietnamese bakers are masters of French culinary techniques. Oh La La!
We capped it all off with an inter-generational screening of the 1990's cult classic, PARTY GIRL.
PARTY GIRL is the story of a charming slacker trying to find her way in ephemeral mid-90's New York. The film is an effervescent celebration of downtown art lofts, club kids, fabulous street fashion and BOOKS.
Since I'm an almost librarian, a bibliophile, and was living out this same narrative in downtown LA in the mid-90's, PARTY GIRL will always hold a special place in my heart. Plus it's a female-driven narrative, written & directed by Daisy von Scherler Mayer, starring Parker Posey, and featuring a fabulous multi-cultural cast!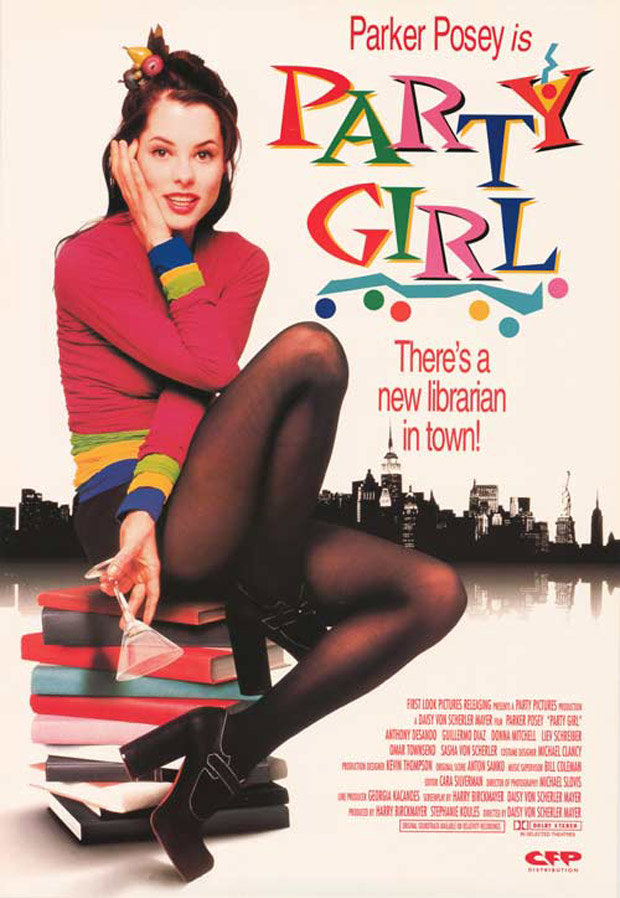 Total FilmLust.